When Home and Away's Tammin Sursok was a 14-year-old schoolgirl, she struck a deal with her maths teacher Mrs Cooper.
"One day she said to me,"I'll give you this lollipop on the condition that if you ever get on stage one day and win something, you'll mention me," Tammin recalls. " I never actually believed that I would come through with my end of the deal, but here I am!"
What better way for Tammin to keep the promise than by mentioning Mrs Cooper as she accepted her award for Most Popular New Female Talent[left]."I'm amazed!" she says. "I was prepared because my mum always says,'Write a speech just in case', so I did and I'm really grateful to her."
As for Mrs Cooper, Tammin can only guess her reaction. "I'm sure she'll be proud!" says the young Summer Bay star.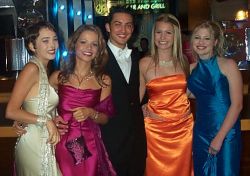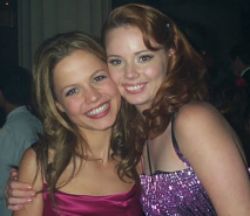 Tammin at fun and play [logies 2001].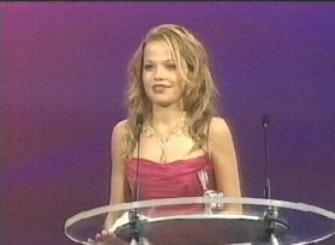 To watch Tammin at logies click link...